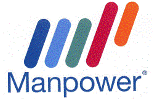 Sales Specialist - Duty Free - Manpower Office People
Luxembourg
Über diese Stellenanzeige
MANPOWER Luxembourg recruits for one of its clients located in Findel:
Sales specialist – Duty Free (M/F)
6 months contract
Your tasks
Budgeting
Inserting and updating v

olume budget (BDGT, SAF1, SAF2) to BPC

Preparing t

rad

e

spend

according to

guidelines (BDGT, SAF1, SAF2)
Negotiation
Collect

ing

and prepar

ing

the negotiation package with relevant client information, market data and sales proposals

Prepar

ing

the communication flow as well as argumentation for annual negotiation meetings
Customer development support
Communicat

ing

FTM business plans/activities to customers in accordance with KAM brief

Identify

ing

growth potential and risks in customer level

Identify

ing

the common points with

the company's

strategy

in customer strategy

Monitor

ing

YTD achievement in customer level vs Budget (sales, trade spend, NPD, assortment mix)

Support

ing

KAM'S work in
      Convincing customer's buying teams to apply the company's key guidelines concerning Forecast commitment, Planogram implementation, Ordering frequency, Data sharing, Payment terms, Promotional funding
      Contributing in solutions of problems in assigned customers
      Collaborating & supporting with clients' HQ departments to improve efficiency (Logistic, Finance, Legal)
Relationship management
Work

ing

on becoming an "expert" of
      Confectionery key sub categories with customers in the area
Customer business, targets and organization

Work

ing

on becoming a preferred supplier for customers confectionery category by building engagement with the buying/regional sales teams

Becom

ing the company's

ambassador on all designated accounts' buying/regional sales teams

Becom

ing

an official information supplier for KAM regarding clients' trend & activities.
Controlling & planning
Updat

ing

Forecast of sales volume by SKU/brands & customer in the perimeter

Track

ing

and updat

ing

trade spend status and plans

 

Control

ling

& report

ing

customers'

 

performances (SISO – SOH – M

SHARE) within

the area

Analy

sing

& report

ing

potential deviations &

 

suggest

ing

recovery plan
POS management
Responsible to optimize the

company's

brands presence in the point of sales:
      In collaboration with KAM to co-ordinate the brand ambassadors' tasks in the airports
      In collaboration with KAM/TM to follow up any POS development actions
      Helping to prioritize important projects that can bring extra revenue
Organiz

ing

retailers' needs & inform

ing

TM contact for new projects

Control

ling

& ensur

ing

that

the company's

guidelines are implemented in the POS (Freshness, Planogram, 4 category approach)
Your profile
•        You have a university degree in Business, Sales, Economics or related;
•        You have 1-3 years' experience in B2B sales, trade marketing or business development experience. Experience in Duty Free and Travel Retail will be considered an asset;
•        You are fluent in English. Any other language will be considered an asset;
•        You master MS Office pack, especially Excel;
•        You are proactive, dynamic and you can work under the pressure;
•        You are result oriented, organized and self-motivated.
Interested in joining a company that assists you in your personal development?
If so, it's your chance! Apply now!