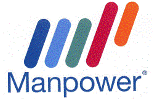 Risk Management - Administrative Assistant (m/f) - Manpower
Luxembourg
Über diese Stellenanzeige
Manpower is recruiting for one of its clients in Luxembourg, a European Institution:
(Senior) Administrative Assistant (m/f)
The (Senior) Administrative Assistant supports the activities of the Structured Finance & Equity Division within the Operations Department in the Risk Management Directorate by providing a full range of secretarial and administrative tasks.
You will liaise closely with the staff in the Directorate and have a close working relationship with the Heads of Divisions/ Units and their Assistants.
Accountabilities
•            Plan, follow up and coordinate daily work (administrative tasks, handling of contacts, mails, etc.) to ensure the smooth administrative management of the activities carried out by the Division within the Department and a timely and consistent quality of documents. The tasks are the following:
schedule the diaries of the team members;

screen, route and coordinate phone calls, take and forward messages, set-up conference calls;

coordinate business trips in co -operation with the travel agency and follow –up related travel authorizations/expense-reports;

screen and distribute incoming documents and correspondence, prepare responses and/or ensure appropriate follow -up, distribute and circulate information within the team in order to assist the team members in the performance of their duties;

prepare standard correspondence, editing and/or

finalizing

notes, letters, contracts and other documents prepared by the team.
•            Ensure the smooth distribution of AFSs, MC Notes, Pins and OIBs through Smart Note complying with strict deadlines;
•            Assist in the management of the flow of documents for/ from MC and Board. Ensure the collection of required documents on the agenda and the accuracy of operational calendars.
•            Maintain various databases and filing systems.
•            Undertaking ad hoc research on the Internet and/or other sources and data presentation; preparing reports and statistics (including presentation material).
•            Act as back-up for the other Assistants in the Department and, if necessary, for the other Assistants in the Directorate.
Qualifications
•            Secondary level education, complemented with a 2-year certification in a relevant field (e.g. secretarial studies, business administration, customer service) or secondary level education with equally qualified experience in a relevant field.
•            At least 3 years of relevant professional experience.
•            In-depth knowledge of the Bank's administrative procedures preferred, including those on privacy and confidentiality
•            Knowledge of the Bank's standard computer tools, Excel, PowerPoint
•            Excellent knowledge of written and spoken English. French would be an advantage.


Interested in joining a European Institution? Please apply online.
Your application will be treated with the strictest confidentiality.