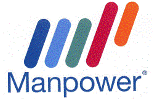 Personnel - Operational Assistant - Manpower horeca retail Medical
Luxembourg, Luxembourg L-2560
Über diese Stellenanzeige
Manpower is recruiting for one of its clients in Luxembourg, a European Institution:
Personnel - Operational Assistant
Your tasks:
Provide general administrative assistance in order to support the activities linked to Absences and Time Management process. Your missions will be:
Support the relevant Operational Assistants by drafting standard documents related to different kinds of leaves and working arrangements.
Maintain proper record/documentation and data quality, filing of documents manually and electronically.
Maintain the database, including input of absences and/or working arrangements in Peoplesoft.
Monitor the database on a regular basis to spot the exceptions and/or non-compliance with the rules.
Provide administrative support for other processes managers within the IDT unit (onboarding, departures, Pre-employment screening). This includes for example:
Check and validate the documents provided by the candidates for the onboarding.
Prepare draft communication to employees and future employees.
Update PeopleSoft data when appropriate.
Support organization of induction day for the newcomers.
Provide administrative support for PES process (such as filing, mailbox management, data collection for summary tables).
Take a co-operative approach within the team and act as a back-up of the other operational assistants of the Division in their duties as required.
Your profile:
Secondary level education, completed with a 2 years certification in a relevant field (e.g. secretarial studies, business administration) or secondary level education with equally qualified experience in a relevant field.
Minimum of 3 years' experience as assistant, preferably in a customer-oriented service or in a human resources environment.
At least 3 years of relevant professional experience
Excellent knowledge of standard MS Office Tools (Word, Excel, PowerPoint)
Excellent verbal and written English language skills and a good command of French.
Knowledge of other EU languages would be considered as an advantage.
Interested in joining a European Institution? Please apply on line.
Your application will be treated with the strictest confidentiality.