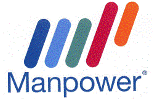 HR Analyst - Manpower
Luxembourg
Über diese Stellenanzeige
Manpower is recruiting for one of its clients in Luxembourg, a European Institution:
 HR Analyst
As HR Analyst, you will coordinate and execute key processes and activities and provide support in the implementation of plans and initiatives in the domain of Recruitment & Internal Mobility as well as participate in the update of working tools to ensure a smooth administration of the recruitment.
Your tasks:
Give clearance to the outputs of recruitment and internal mobility processes, such as nomination, reintegration, transfer and promotion letters, contractual agreements for newcomers and contractual amendments related to internal mobility.
Validate salary increase calculation related to internal mobility.
Control and validate the Time to Recruit form prior to vacancy publication, as well as validate the job openings in the system.
Ensure position management bank wide, including validating position changes requested by the directorates
Reconcile on a quarterly basis the stock of vacant positions with each directorate, using reporting tools.
Organise ARP (Annual Resource Plan) implementation in the systems and processes, in collaboration with Staff Budget team, directorate's HR Interfaces and Peoplesoft support team.
Control, monitor and validate candidates expenses costs and invoicing.
Provide advice and support to other services such as Performance Management team, Organisation Health Service, Archiving, Compensation & Benefits unit, etc.
Providing advice, solutions and guidance on processes falling under recruitment remit for HRI, Recruiters, SSC assistant, other Personnel teams.
Providing ad hoc and regular statistics for HRI, Recruiters, SSC assistant, Personnel management.
Your profile:
At least 3 years of experience in an administrative support role in the domain of facilities management, logistics
At least 3 years of experience in procurement and contract management would be an advantage
Good knowledge of contract management
Good knowledge of EU procurement regulations and practices
Sound knowledge of Microsoft Office tools (Word and Excel). Experience with specific information systems such as GED, PeopleSoft Financials, Business Object would be considered an advantage.
Excellent command of written and spoken French and English.
Interested in joining a European Institution? Please apply on line.
Your application will be treated with the strictest confidentiality.