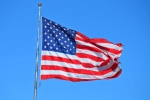 Facility Manager (m/f) - U.S. Embassy Luxembourg
Luxembourg, Luxembourg L-2535
Über diese Stellenanzeige
Facility Manager (m/v)
Duties:
The incumbent has responsibility for all aspects of Embassy Luxembourg's portfolio of U.S. government owned, short term, and long term leased property with the goal of meeting the operational requirements of the mission.
Establish, develop, budget for and supervise the operations, maintenance, repair, improvement, preservation, renovation, and beautification of all facilities.

Serve as the principle Project Manager for all post-managed facility related projects.

Administer contrac

tual relationships with private firms conducting facilities related work for the mission.

Directly and indirectly supervise Maintenance Supervisor(s), Maintenance Foremen, skilled and unskilled technicians and administrative staff.

Work as Contracting Officer Representative (COR) for all facility and maintenance contracts.

Work collaboratively and professionally with the Mission's Management team, Regional Facility Manager, Mission staff, and OBO/CFSM/FAC staff in Washington to advance the goals of the mission.
Education:
Bachelor's degree in electrical, mechanical or civil engineering is required.
Experience :
Minimum five years' experience in Facilities management required. This includes three years in building maintenance and minimum two years of supervisory level.
Job Knowledge:
Must have thorough professional knowledge of the field of Facility Management and of U.S. building and construction practices and codes.

Good knowledge of host country building codes.

A good knowledge of preparing and managing budgets and documented knowledge of project management is required.
Language:
Level IV English is required.
Skills and abilities:
Must be able to research, interpret and apply a variety of building regulations and policies.

Must have a car driver license.

Skills in using various software programs and applications is required.

Good computer systems skills including Microsoft Office and Outlook programs, AutoCAD and similar software.

This position requires the ability to provide excellent customer service and to be able to effectively communicate with individuals of all ranks.

Must have the ability to multi-task and to manage personnel.

Must be able to work independently including setting priority for self and subordinate staff.

Must possess "excellent" English grammar, spelling, punctuation and formatting skills. Able to proofread and submit documents without error. Able to draft, staff, and finalize correspondence utilizing clear writing style.

Able to communicate easily with various employees from DoS, DoD and international organizations.
Interested? Send your CV by clicking the 'Apply' button.
Tags: facility manager, facility management, building maintenance, project management, project manager, electrical engineering, mechanical engineering, civil engineering, construction
5.931,00 € - 9.313,00 € /Monat